Tom Felton performed at the Bubble Comics Con Festival as a special guest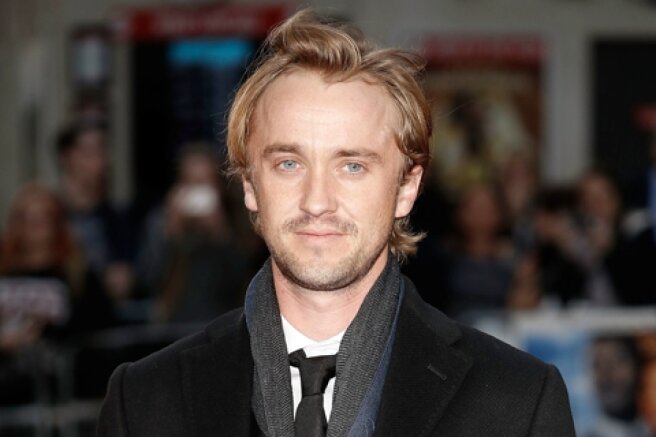 Tom Felton, 34, who played Draco Malfoy in the Harry Potter film franchise, appeared as an invited guest at the Bubble Comics Con pop culture festival, which takes place in Moscow on December 18 and 19.
The actor came to the Moscow Expocentre exhibition complex, booked for the event, surrounded by bodyguards. Having risen to the stage, he warmly greeted the fans, took pictures with them "for mom" and answered a number of questions.
Among other things, Tom was asked what he thinks about the scandal surrounding the author of "Harry Potter" J.K. Rowling, who is now accused of transphobia because of comments on Twitter. Felton replied that he had no position on this and that he "loves everyone."
It is expected that the actor will attend both days of the festival and arrange a meeting with fans in the Meet format & Greet.
Also guests of the festival, organized by the Bubble comics publishing house, were Tikhon Zhiznevsky and Lyubov Aksenova, actors from the film "Major Thunder: The Plague Doctor", based on the popular Bubble comic.
In honor of Felton's arrival, Bubble artists created a special cover of The Plague Doctor, on which Tom is depicted along with the comic book characters.
Interest in the stars of "Harry Potter" has recently increased against the background of the upcoming release of a special episode "Harry Potter 20 years later: Return to Hogwarts" dedicated to the 20th anniversary of the release of the first film about the young wizard.