Kim Kardashian and Pete Davidson have confirmed their romance. Netizens think it's a PR move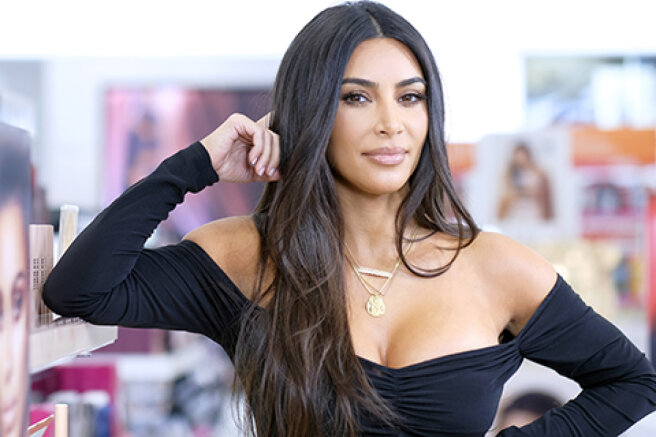 Yesterday, 40-year-old Kim Kardashian and 28-year-old Pete Davidson, whose romance has been talked about for the last month, were photographed together. The TV star and the comedian strolled in Palm Springs, holding hands. While some are sure that this can be considered an official confirmation of their relationship, others believe that this is a PR move invented by Kim's mom Kris Jenner.
Rumor has it that the story of Kim and Pete is being pushed by maman so that the tabloids will get behind Travis Scott. It turned out a little, of course, but the story is still a little small,
- notes the telegram channel "Only to no one".
We are talking about a tragic incident at a recent concert of Kylie Jenner's boyfriend Travis Scott, at which 10 people died due to a crush. Despite cooperating with the investigation and providing material assistance to the relatives of the victims, Scott faced big troubles — one of the victims sued him. The reputation of the Kardashian -Jenner family was under a heavy blow, therefore, it is likely that the head of the star family Kris Jenner decided to distract public attention from the scandal in this way.
As for Davidson, the other day he celebrated his birthday. Kim and her mom were among the guests. The comedian posted a joint photo on Instagram.
Kim and Pete became close after the Saturday Night Live show, where they participated in a joint sketch. Reincarnated in the images of Jasmine and Aladdin, they kissed. After that, the couple was repeatedly noticed on dates.
Kim's ex-husband Kanye West is rumored to be worried about this story and even allegedly asked his wife to refrain from romantic meetings until they finally divorce. However, the 44-year-old rapper himself does the same as Kim, and goes out with a new passion — he is credited with an affair with 22-year-old model Vinetria. However, Kanye is a man so contradictory and unpredictable that it is not surprising: a couple of weeks ago, he called Kim his wife and said he wanted to reunite with her.