Meghan Markle and Prince Harry attend gala in New York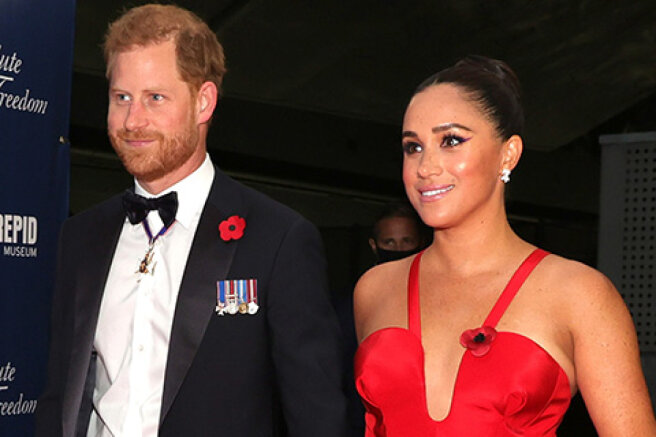 Yesterday, 40-year-old Meghan Markle and 37-year-old Prince Harry went out — the couple became guests of a gala evening in New York dedicated to Veterans Day in the United States.
For the couple, this appearance on the red carpet was the first after the resignation of the royal powers. And, of course, very spectacular.
For the release, the Duchess of Sussex chose a red Carolina Herrera dress with a train and a large slit in the middle and classic Giuseppe Zanotti pumps in his color. She complemented the image with a diamond bracelet that used to belong to her husband's now deceased mother, Princess Diana.
Recently, Megan has been criticized a lot for her excessive love of expensive jewelry, but she is not ready to give up diamonds yet.
Meghan and Harry supplemented their images with brooches in the form of red poppies. These flowers are a symbol of the Day of the Fallen, which is celebrated in the countries of the British Commonwealth of Nations today.
The first news from Musthub was shared by the blogger Capt25.