Meghan Markle wrote a public letter and told about a difficult childhood: "I've been working since I was 13"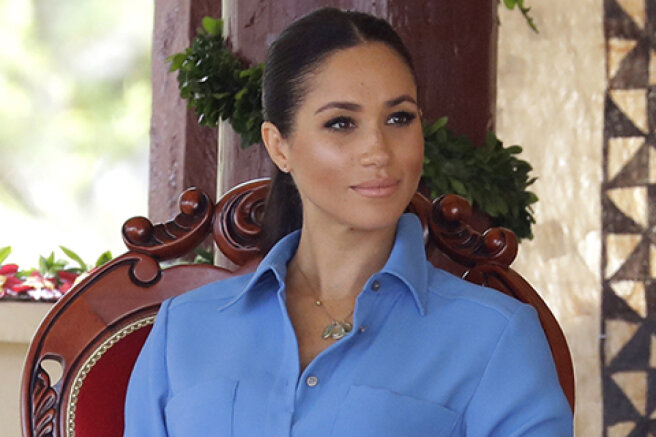 40-year-old Meghan Markle wrote an appeal to the US Congress, in which she advocated the introduction of paid parental leave throughout the country. She noted that during the coronavirus pandemic, the situation in many families has become extremely difficult — many women were forced to quit in order to be at home with their children when kindergartens and schools closed.
A working mom or parent faces a conflict over whether to stay at home or go to work. Both cost them dearly,
Megan writes.
She also said that similar situations had already arisen many years ago, when people spent a lot of time and energy for the sake of the dream of stability. She also remembered her childhood, which was difficult for her. Megan's family did not bathe in luxury, and she herself had to work from an early age.
I grew up on a $4.99 salad bar at Sizzler. I remember my feelings at that time: I knew how hard my parents worked so that I could afford it, because even eating in a cafe for five dollars was something special for me and I was happy,
 - she shared.
The Duchess said that at the age of 13 she started working in a frozen yogurt shop, where she did a variety of jobs (waiting tables, babysitting children) to cover her needs.
I've worked all my life and saved money when I could. But even that was a luxury, because usually it was about making ends meet and having enough money to pay the rent and refuel the car,
- the Duchess noted.
Megan also noted that she and Harry were lucky that after the birth of their daughter, Lilibet Diana, they were able to fully devote themselves to her.
Like all parents, we were overwhelmed with joy. Like many parents, we were shocked. As a smaller number of parents, we are not faced with the harsh reality of having to make a choice whether to spend those first critical months with the child or return to work. We knew we could take her home and dedicate ourselves to our children and our family at this vital stage. We knew that by doing so, we would not have to make the unthinkable choices regarding childcare, work and medical care that many people have to make every day,
Megan wrote.
She added that no family should face such a choice, and cited as an example other countries that have a policy of paid parental leave.
Paid leave should be a national right, not a patchwork option limited to those whose employers adhere to the relevant rules, or those who live in one of the few states where there is a vacation program. So, on behalf of my family, Archie, Lily and Harry, I thank you for considering this letter, and on behalf of all the families, I ask you to make sure that this important moment is not missed,
- she concluded her message.