Kate Middleton and Prince William played rugby in Northern Ireland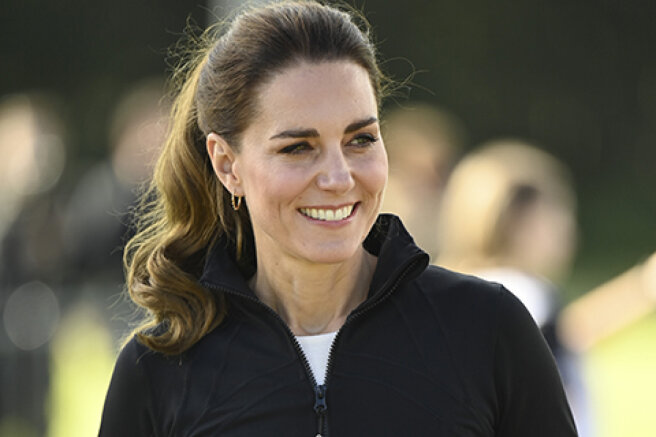 Yesterday, as part of their visit to Northern Ireland, 39-year-old Kate Middleton and Prince William visited a rugby club in Derry, where they met with players, coaches and volunteers who take part in the Sport Uniting Communities initiative.
After changing her formal attire for sportswear, Kate (she was wearing a black Lululemon sports jacket, tight trousers and New Balance sneakers) tried to play rugby and football herself. She was joined by Prince William, who first watched his wife demonstrate her athletic skills, and then, apparently, decided to compete with her.
Kate is a well-known lover of an active lifestyle. Her favorite sport is tennis, but she never mind taking part in other sports.
Despite the fact that Kate did not become a professional athlete, she was noted for at least one great sporting achievement. While still not married to Prince William, she conquered the highest peak in the Alps — Mont Blanc.
In addition, the Duchess is also fond of skiing, sailing and even crossfit.